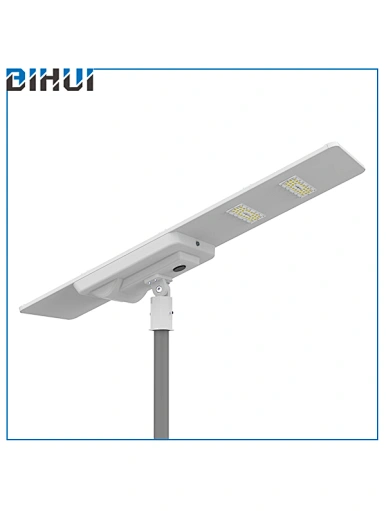 40W outdoor led solar street light pathway parking lot lamp 12V solar all in one solar panel street lights
● Classic all-in-one project design, by using Lumiled 5050 led chips (170lm/w) real power with LiFePO4 lithium battery, well-favored by the market.
● The adjustable range of the rotating lamp arm is 360°.
● Professional road optical design, II-S,II-M,III-M.
● PIR and Microwave Sensor is optional.
● You can expect 5 years of quality operation from BIHUI's all-in-one solar-led street light.
40W 170lm/w real power led solar street light
 
---

led solar street light 12v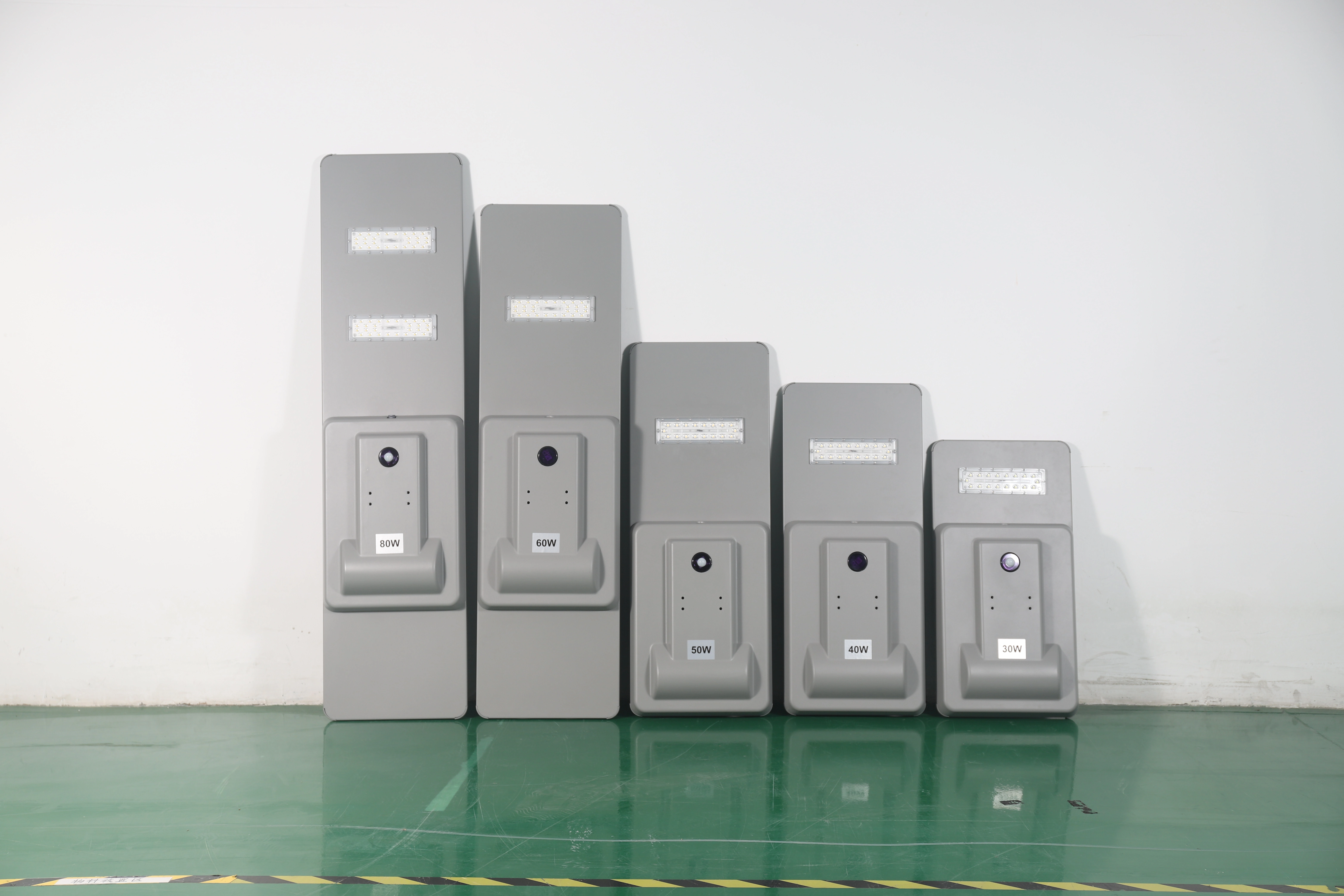 ---


led solar street light 12v


●Led source:Lumileds 5050,170lm/w
●Monocrystalline solar panels,high conversion efficiency
●LiFePO4 Battery,Excellent performance High capacity More safety
●MPPT Controller,PIR and Microwave Sensor for choosen
●IP66 Protection,Plug-in Design,360°Adjusted Angle
●Multiple Lenses,II-S,II-M,III-M
●5 years warranty


BH1401-30W : 5100 lm  BH1402-40W:6800 lm   BH1403-50W:8500 lm 

BH1404-60W:10000 lm  BH1405-80W:13600 lm
 
led solar street light 12v
| | |
| --- | --- |
| ITEM | BH1402 |
| Solar Panel Parameters | Monocrystalline 18V 50W |
| Battery Parameters | LiFePO4 12.8V 24AH |
| System Voltage | 12V |
| LED Brand | Lumileds 5050 |
| Light Distribution | II-S,II-M,III-M |
| CCT | 6500K |
| Charge Time | 6 Hours |
| Working Time | 2-3 Days (Auto Control) |
| Function: | Two options:PIR/Microwave Sensor |
| Protection Grade | IP66,IK09 |
| Luminous Efficiency | 170Lm/W |
| Operating Temperature | -20℃ to 60℃ |
| Warranty | 5 Years |
| Material | Aluminum |
| Luminous Flux | 6800 lm |
| Lamp size: | 880*373*312.8mm |
| GW | 13.1kg |
| Packaging | 1pcs in 1 carton |
| Outer carton size | 980*455*180mm |
---
led solar street light 12v
Installation
①:Fix the screw by M8 Hex Wrench

②:Adjust the M14 screw and fix the screw
③:360°Rotation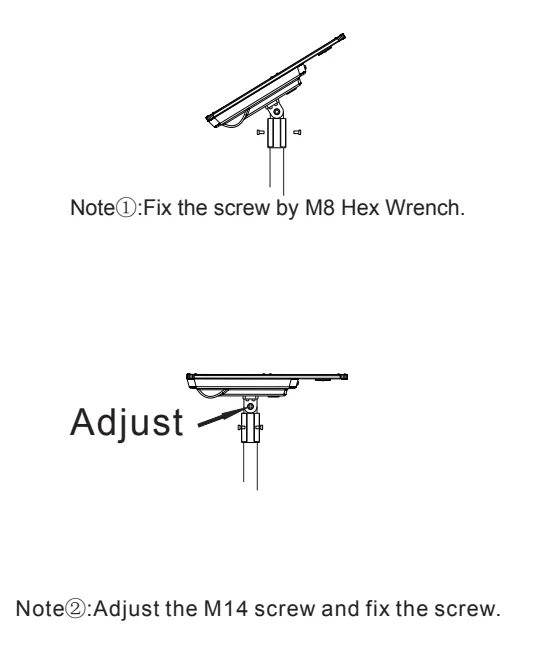 ---


led solar street light 12v




Check out Lighting effect





When the illumination is less than 100lux, it begins to work


 
---


led solar street light 12v





Check out Project Gallery
Check our amazing all in one solar street light projects from all over the world